COVID-19 Remote Internship Program
An internship is all about a professional learning experience that offers you the chance to not just enhance your skill set and learn about the field, but to demonstrate the industry acumen on the job. A new academic year for students across the world kicked-off in 2020 but quickly turned upside down due to the COVID-19 pandemic. Hence, online classes have kept students engaged in an attempt to keep a steady pace with their curriculum. As a result, students are completing the academic year with the added stress of not gaining any experience in their particular fields due to pandemic restrictions'.
While international students facing the difficulties due to COVID-19 less support measures, Australian Indian Sports, Educational and Cultural Society (AISECS) made sure to become their voice in Australia. Looking forward to keeping their future bright, we took many initiatives to support and educate the students.
Once you reach the moment to join paid employment, job seekers in most of the world's highest economies would demand experience. So with time running fast under the travel bans, shutdowns and fewer opportunities to work, where more and more businesses are going virtual, AISECS is introducing Remote International Internship Program for students all around the world to help you in developing the practical skills that employers might look while you are ready to face the placement interview and enter the job market. We aim to give you valuable work experience to boost your resume and explore career pathways. Our mission is to create career professionals, and business owners thrive.
Remote internships are most common for web-friendly sectors, such as writing, designing, marketing, event planning, research and technology. With our online programs, we aim to groom our interns by providing one-to-one support; allow you to market yourself to future employers, and kick start your career with an understanding of management skills. Completing an internship will always remain an excellent way to gain confidence and create a professional network.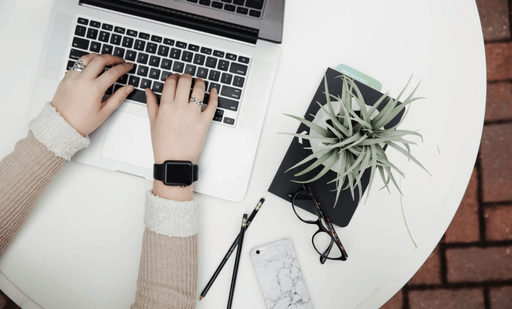 Benefits:
• Get a verified certificate upon internship completion.
• Provides you global experience and recommendations will be sent to the Partner companies.
• Helps you in creating a strong professional network and secure good references.
• Mentorship and guidance will be provided throughout the program.
• Opportunity to work within organisational requirements.
• To work as part of a team and develop effective workplace ethics.
Eligibility Criteria:
• These internship programs are open for undergraduates, graduates or any relevant degree holder from a recognized institution.
• Applicant must be fluent in English and must be Computer literate in standard software applications.
• Applicant must be a critical thinker, accountable for their own work and an efficient team player.
• He/She must have a demonstrated ability to interact successfully with individuals of different cultural backgrounds and beliefs, which includes a willingness to be tolerant of differing opinions and views.
Internship Period:
The period of each internship spans 12-15 weeks, depending upon the time of the completion of the work assigned. You are expected to report to work punctually and to put in the full number of hours required to complete the allocated task. The exact dates for the beginning and ending the internship, as well as the specific work schedule, are to be agreed upon by the intern as decided by the organization or any partner companies
Applications are now open –
Submit your online application by the 30th of October 2020. Team AISECS wishes all applicants good luck!